It starts with an idea …
 Whether you're looking to get your business off the ground, stay afloat or to make it grow, we're on your side

Trying to bring your idea to market? Looking to improve sales and grow your business? It doesn't matter where your business is now, we'll help you grow it. Whether your business consists of yourself and a pickup truck, or you have fifty or more employees, the idea is the same.


What we offer is a tool kit for small businesses, a list of services you can draw on when you need them.
Websites and online marketing tools and advice
Logo and graphic design
Printed materials – brochures, postcards, books, catalogs, business cards, stationery and envelopes
Photography and illustration
Copywriting and ideas so you sound as professional as you are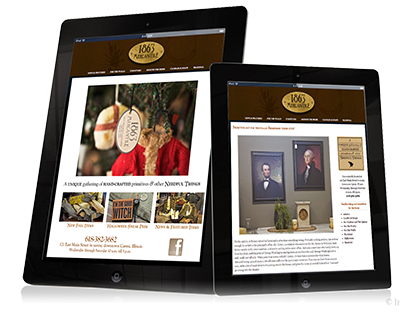 Why focus on small business? We've worked for major corporations, both on staff and as a part of agencies serving large accounts. Along the way we learned something.
Big corporations tend to suck. Not all obviously, but for the most part they aren't about people. They're people serving one thing, the bottom line of the corporation.
We like people, people with a dream.
It's what was at the heart of the corporations we did work for … a person who started with an idea, a small business and watched it grow.
We cut our teeth on small businesses, unique companies born of individual inspiration and started on a shoestring. It's what we've done myself and know how hard it can be.
Green Man provides you with the tools you need, and steers you away from those that are a waste of time and money. Advertising can be a slimy business, so the one thing that comes free with all my services is honesty. You get straight advice, products that do the job and in the process, hopefully make a friend.
It's why we work almost exclusively with small businesses. Life is too short to go to bat for the big guys.

Let's talk
Call 631-935-4726 or click here