"We're a couple of misfits
What's the matter with misfits
That's where we fit in!"
Hermey and Rudolph, Rudolph The Red Nosed Reindeer

Maybe it's because I grew up watching Rudolph every Christmas as a kid, but a long time ago I realized, I'm a misfit. My friends are misfits as well, which means working with us won't get the same results as everyone else. 
Isn't that what you're after? Setting yourself apart from the crowd? Who better to do that than misfits?
Most people my age in this field have moved into management. I'm a misfit, as is Catherine Davies, my partner in this as we still like creating things, not directing other people to create. 
We do believe in collaboration, and being in this field for a long time, I've met many talented misfits who we love to work with. Skills which used to be commonplace, still have a definite need, but few people focus on now. Artisans if you will … product photographers, calligraphers, hand illustrators. Need archaeological finds drawn by hand for framing? Botanical illustration? We've got connections in the misfit circuit, and the people we recommend you can trust to do good work. 
Technology is a good thing. We use reliable, affordable solutions so we're not reinventing the wheel with every new job. And so you're not paying for work someone's already done. 
That gives us opportunities to introduce the analogue back into an increasingly digital world, to let your humanity show. 
So you can be a misfit too, and get noticed. 
Green Man + The Lady
Some things are better with two


I ran Green Man Design Studio for eight years before I realized something was missing. Some things need a lady's touch.
And so we became Green Man Creatives. I'm picky. I'm open to other opinions, but it's rare that I find someone whose opinion I trust without question. And even rarer I find someone I want to work with on a day to day basis.
Enter Ms. Davies. She might be on another continent, but we don't get to choose these things. When something works, you stick with it.
Who we are …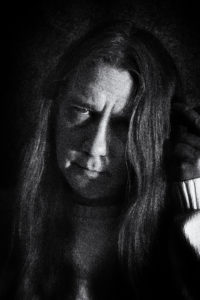 Todd Atteberry. Now based in southern Illinois, Todd's worked in advertising for 30+ years. He's prostituted himself to newspapers, agencies, universities and even directed art at a New York based Fortune 500 company before running, shrieking in terror to the hinterlands to work in an environment that doesn't suck for a living.
In addition, Todd is also a freelance travel photographer/writer, and has somehow managed to become known as an authority on colonial era sleep habits and taverns, as well as Christmas ghost stories.
His photo site can be found here, and his writings on all things creepy can be found at The Gothic Curiosity Cabinet.


Catherine Davies in Wiltshire, UK, brings a wealth of talent and experience to the studio. Originally a field archaeologist, as well as illustrator and graphic designer, Cate gives the final approval to nearly all the ideas passing through the studio. Part creative director, part art director and graphic designer, her innate sense of composition and taste is complemented by an impeccable sense of color.
Cate is also an accomplished photographer, with her images of mysterious and enchanted Britain and beyond appearing on numerous book covers, album covers and greeting cards. She also has the best taste in music of anyone I know.
To view Cate's photography go here …

Let's talk
Call 631-935-4726 or click here